Xenodon guentheri Boulenger 1894 (SQUAMATA, DIPSADIDAE): NEW STATE RECORD AND KEY TO THE GENUS Xenodon IN THE STATE OF RIO GRANDE DO SUL, SOUTHERN BRAZIL
Arthur Diesel Abegg

Rafael Lucchesi Balestrin

Martin Schossler

Javier Toso

Ivo Rohling Ghizoni- Jr
Abstract
The dipsadid snake, Xenodon guentheri, endemic to Brazil, was recorded for the first time in the state of Rio Grande do Sul. Two specimens were found in São José dos Ausentes on 12 May 2014 and 14 April 2016. We reviewed the records of X. guentheri in scientific collections and a map was generated with the points of occurrence of the species throughout its distribution range. In addition, we also present a dichotomous key to identify species of the genus Xenodon in the State of Rio Grande do Sul.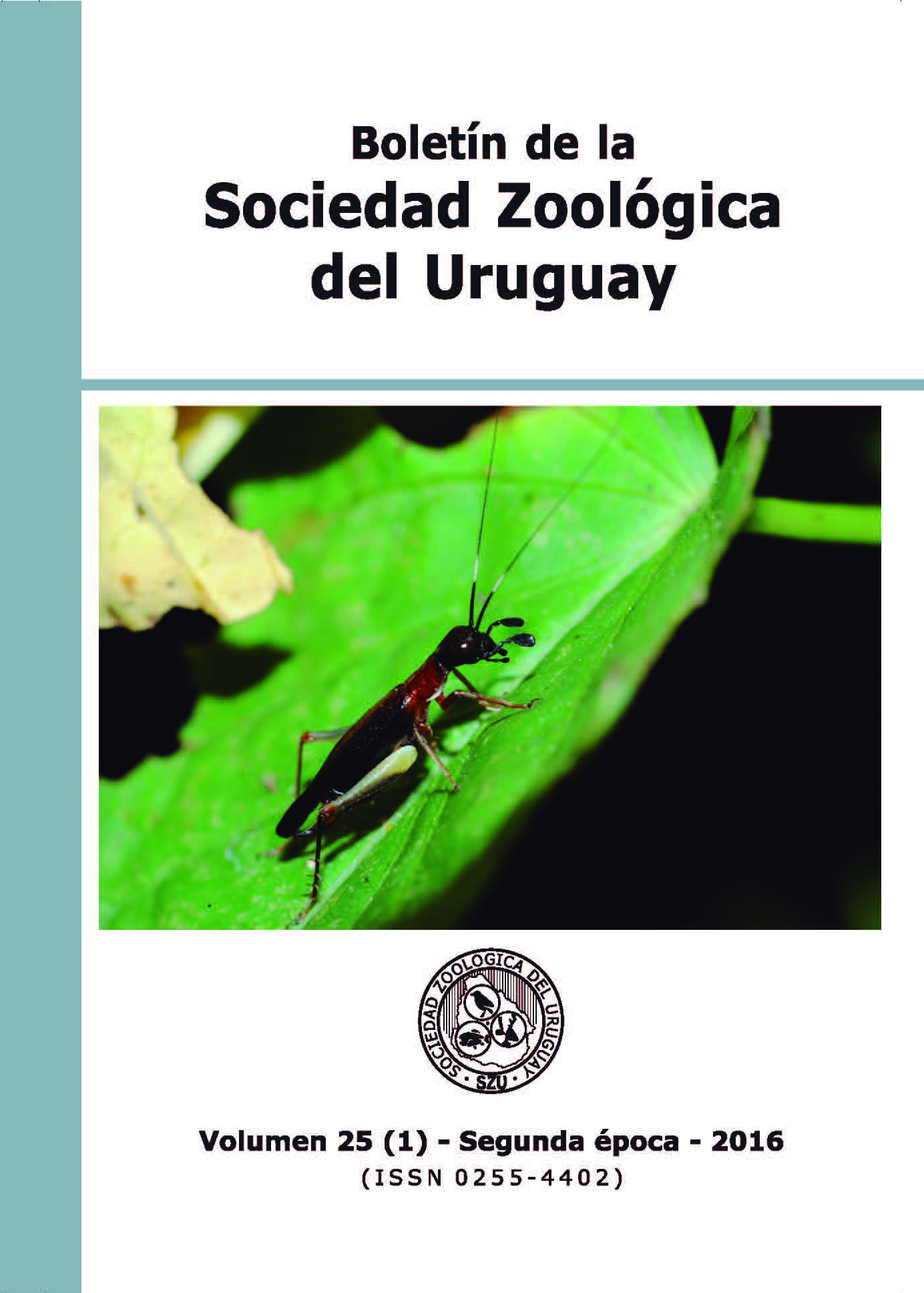 How to Cite
DIESEL ABEGG, Arthur et al. Xenodon guentheri Boulenger 1894 (SQUAMATA, DIPSADIDAE): NEW STATE RECORD AND KEY TO THE GENUS Xenodon IN THE STATE OF RIO GRANDE DO SUL, SOUTHERN BRAZIL.
Boletín de la Sociedad Zoológica del Uruguay
, [S.l.], v. 25, n. 1, p. 72-82, aug. 2017. ISSN 2393-6940. Available at: <
http://journal.szu.org.uy/index.php/Bol_SZU/article/view/22
>. Date accessed: 05 apr. 2020.