RECORD OF THE BLURRED SMOOTH LANTERNSHARK, Etmopterus bigelowi SHIRAI and TACHIKAWA 1993 (SQUALIFORMES, DALATIIDAE), IN SOUTHERN BRAZILIAN WATERS
Gabriel Canani Sampaio

Maria Cristina Oddone
Abstract
In this paper the occurrence of an immature female specimen of the Blurred Smooth Lanternshark, Etmopterus bigelowi is recorded. The individual was caught by a longline vessel using a bottom hook on March 20th, 2014, off South Brazil.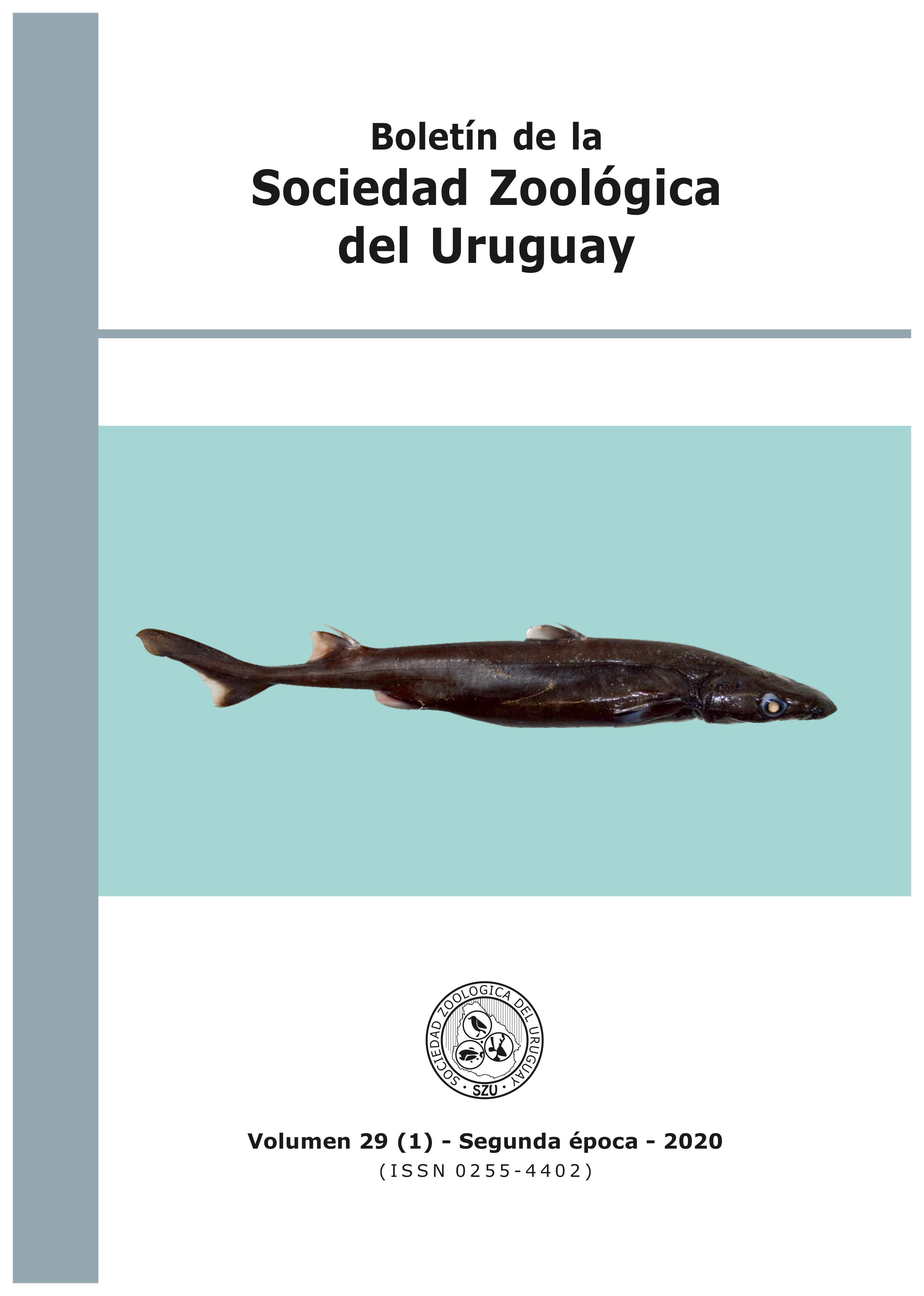 How to Cite
CANANI SAMPAIO, Gabriel; ODDONE, Maria Cristina. RECORD OF THE BLURRED SMOOTH LANTERNSHARK, Etmopterus bigelowi SHIRAI and TACHIKAWA 1993 (SQUALIFORMES, DALATIIDAE), IN SOUTHERN BRAZILIAN WATERS.
Boletín de la Sociedad Zoológica del Uruguay
, [S.l.], v. 29, n. 1, p. 35-38, oct. 2020. ISSN 2393-6940. Available at: <
http://journal.szu.org.uy/index.php/Bol_SZU/article/view/116
>. Date accessed: 30 nov. 2020. doi:
https://doi.org/10.26462/29.1.6
.