EVOLUTIONARY AFFINITIES OF TWO RARE LIZARDS FROM NORTHERN URUGUAY
Arley Camargo

Centro Universitario de Rivera, Universidad de la República

Loreley Etchebarne

Centro Regional de Profesores del Norte, CFE-ANEP

Kathrin López

Centro Regional de Profesores del Norte, CFE-ANEP

Bruno Pereira

Centro Regional de Profesores del Norte, CFE-ANEP
Abstract
Two lizard species that occur in northern Uruguay are poorly known: Stenocercus azureus and Hemidactylus mabouia. We sequenced the genes 12S and ND2 and estimated phylogenetic trees. The H. mabouia sequence found in Rivera City was unique and more closely related to a widely distributed haplotype found in Brazil, Argentina, and the Caribbean. The S. azureus from near Masoller (Salto) grouped with a sample of S. azureus from Bajada de Pena (Rivera). We encourage further sampling in order to assess the population structure of H. mabouia in Rivera City and to delineate potential conservation units of S. azureus in the region.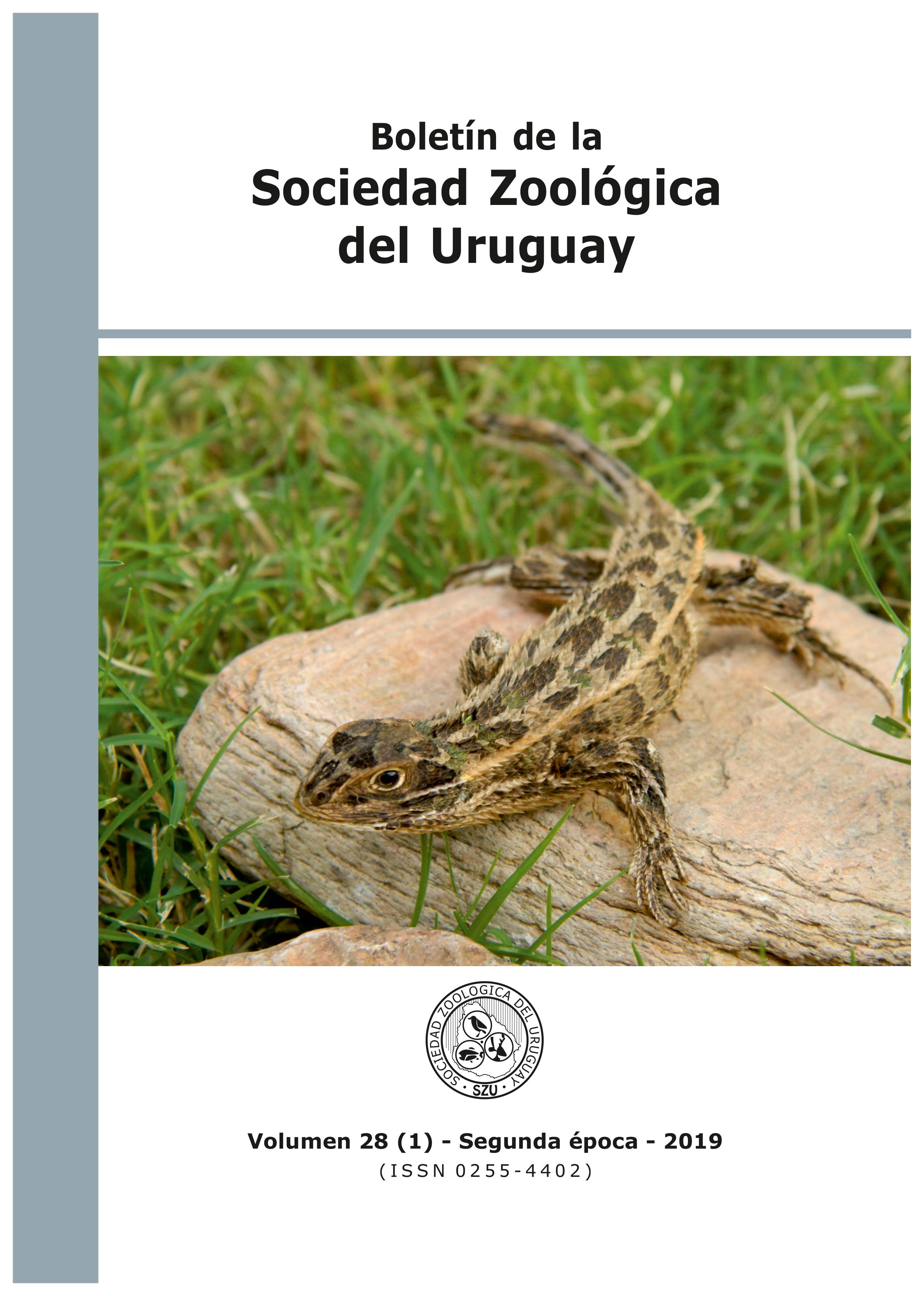 How to Cite
CAMARGO, Arley et al. EVOLUTIONARY AFFINITIES OF TWO RARE LIZARDS FROM NORTHERN URUGUAY.
Boletín de la Sociedad Zoológica del Uruguay
, [S.l.], v. 28, n. 1, p. 29-32, july 2019. ISSN 2393-6940. Available at: <
http://journal.szu.org.uy/index.php/Bol_SZU/article/view/54
>. Date accessed: 18 aug. 2019.