MITOCHONDRIAL DNA VARIATION OF THE DENGUE'S MOSQUITO VECTOR Aedes aegypti (DIPTERA: CULICIDAE) IN RIVERA CITY, NORTHERN URUGUAY
Arley Camargo

Universidad de la República

Deibi González

Unidad de Epidemiología, Dirección Departamental de Salud, Ministerio de Salud Pública

Nancy Suárez

Unidad de Epidemiología, Dirección Departamental de Salud, Ministerio de Salud Pública
Abstract
The yellow fever mosquito Aedes aegypti is the main vector of several arboviruses in tropical and subtropical regions worldwide, including the dengue virus. We collected 14 larva and pupa of Aedes from urban households in Rivera City, northern Uruguay, to obtain DNA sequences of the mitochondrial ND4 gene. Our results confirmed that our samples belong to Ae. aegypti. In addition, the two haplotypes found are common worldwide or in the Americas, including Argentina and Brazil. However, the limited availability of ND4 sequences from Argentina and southern Brazil and the widespread geographic distribution of these haplotypes, do not allow ruling out several potential routes of colonization of northern Uruguay.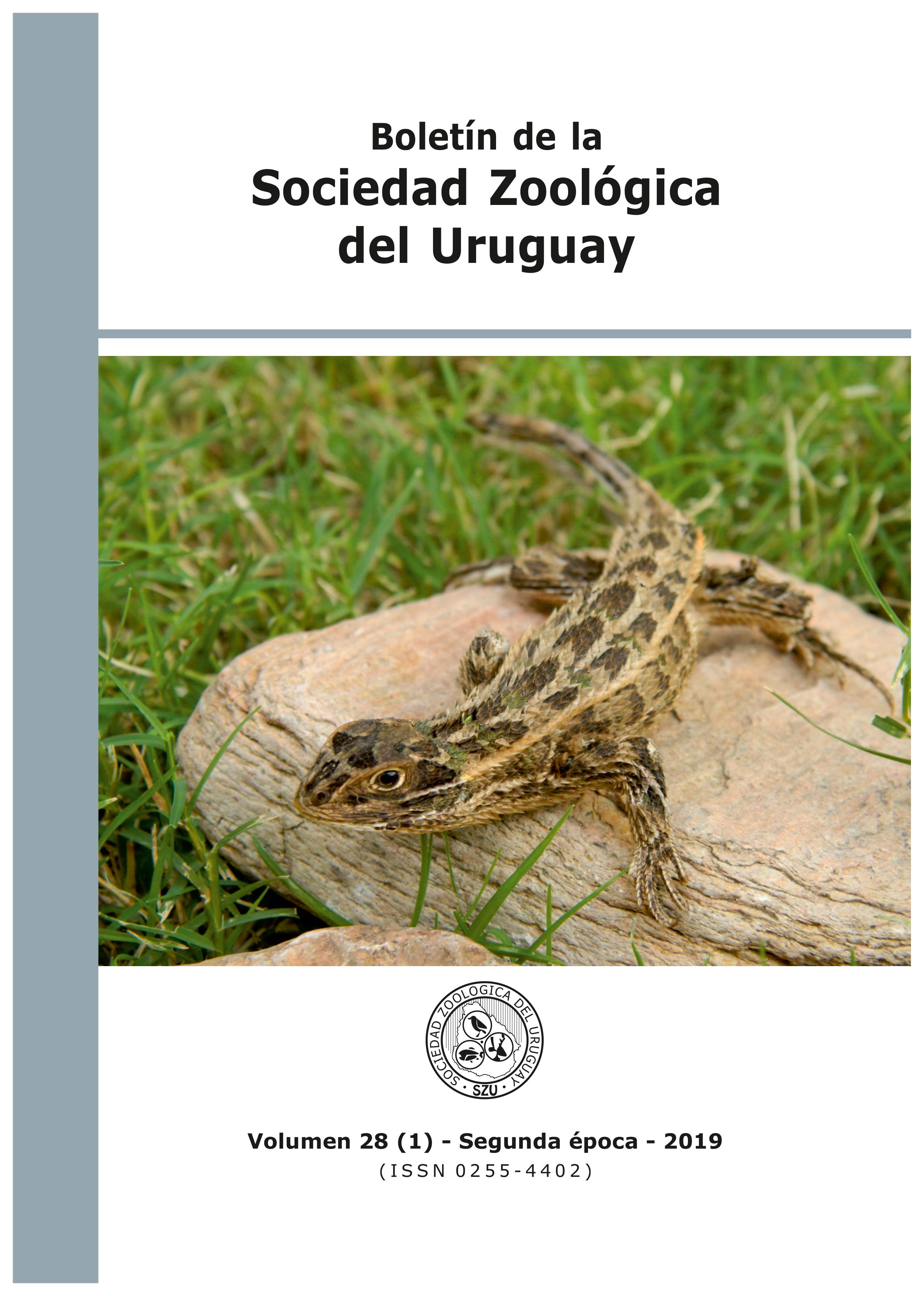 How to Cite
CAMARGO, Arley; GONZÁLEZ, Deibi; SUÁREZ, Nancy. MITOCHONDRIAL DNA VARIATION OF THE DENGUE'S MOSQUITO VECTOR Aedes aegypti (DIPTERA: CULICIDAE) IN RIVERA CITY, NORTHERN URUGUAY.
Boletín de la Sociedad Zoológica del Uruguay
, [S.l.], v. 28, n. 1, p. 33-37, july 2019. ISSN 2393-6940. Available at: <
http://journal.szu.org.uy/index.php/Bol_SZU/article/view/55
>. Date accessed: 18 aug. 2019.